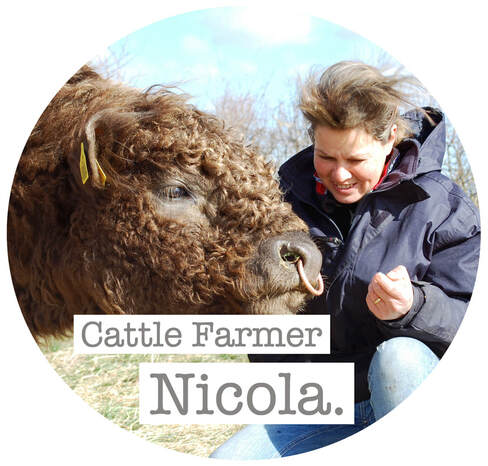 So this week we had a lovely (but blustery!) visit down at Carr Farm from fellow cattle farmer, designer and all round top lady Izzy Rainey – she wanted to feature the Belties in her "Over the Farm Gate" Blog….
It's funny that whenever we get visitors wanting to photograph us with the belties that I always look such a mess …….luckily the belties make up for my shortcomings!😂🤣😂🤣😂🤣😂🤣
Keep an eye on Izzi's next blog when she will be drawing some of our belties who may feature in her 2019 designs….we will keep you posted!

https://www.izzirainey.com/overthefarmgate/hellocattle-farmr-nicola